E.T 2nd Half

Veje

Sørensen

120'
E.T 1st Half
Zadrazil

97'
2nd Half
Harder

80'

Jensen

Junge Pedersen

69'

Schiechtl

56'

Kildemoes

Skjødt Thøgersen

52'
1/2 Time

Røddik

Sandvej

45'
1st Half

Billa

Prohaska

39'

Kildemoes

36'
avant-match
LIVE
Denmark (W) - Austria (W)
UEFA Women's Championship - 4 August 2017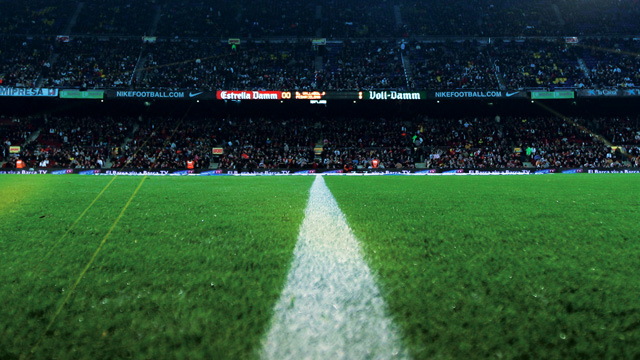 UEFA Women's Championship – Follow the Football match between Denmark (W) and Austria (W) live with Eurosport. The match starts at 00:00 on 4 August 2017. Our live coverage lets you follow all the key moments as they happen.
Who will come out on top in the battle of the managers Lars Søndergaard or Dominik Thalhammer? Find out by following our live matchcast.

Have your say by voting on who will win between Denmark (W) and Austria (W)? Enjoy some pre-match reading with related articles about these two Enjoy some pre-match reading with related articles about these two Football teams.
Head-to-head: see historical stats and visit our detailed profiles for Denmark (W) vs Austria (W). Get all the latest on Football: fixtures, results and tables.

Anyway thanks for your company; later.
So, join me for that on Sunday, but in the meantime, stay with us for England-Netherlands which gets underway round about now.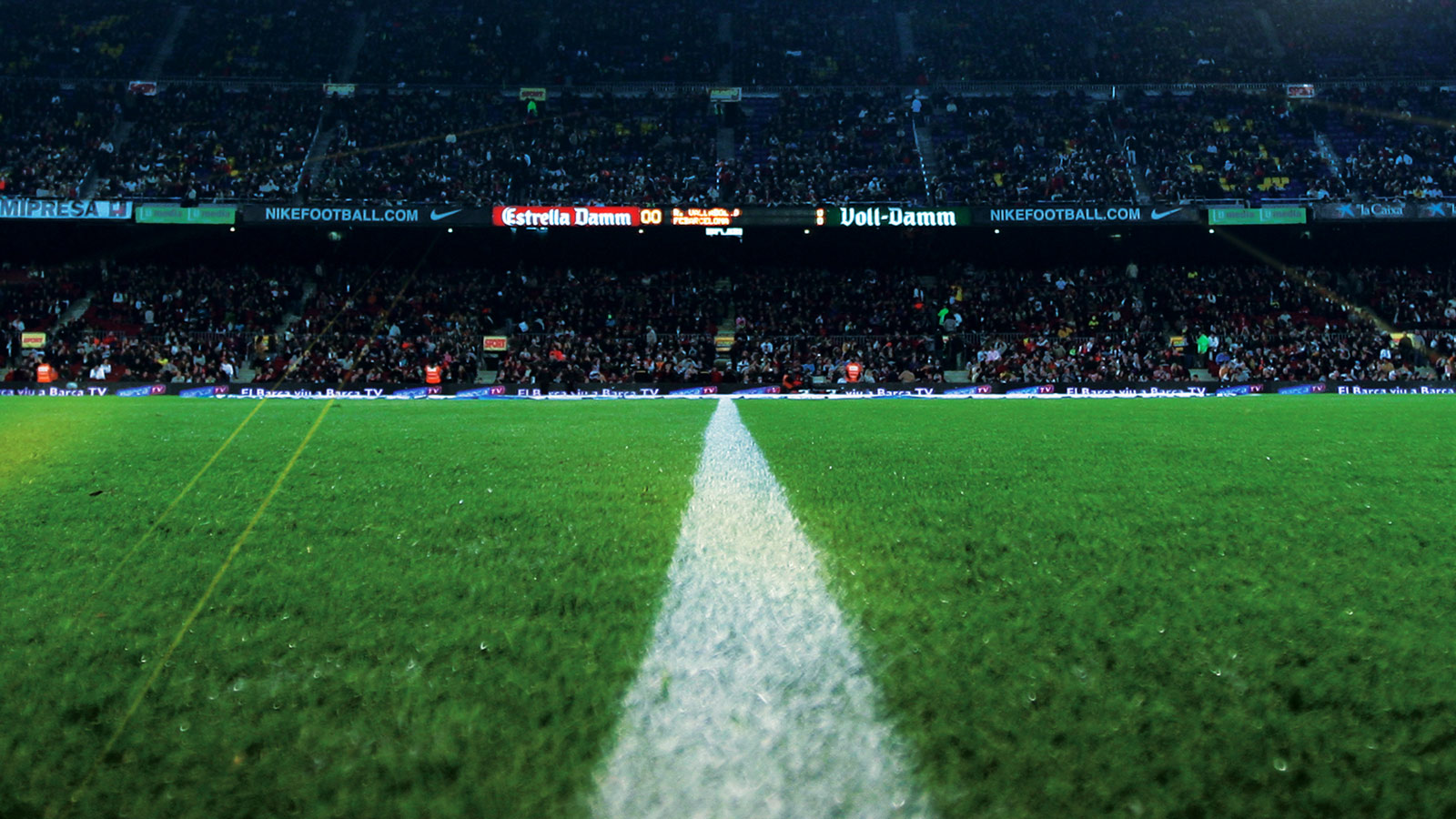 LIVE Netherlands (W) - England (W) - UEFA Women's Championship - 3 August 2017
They'll find it difficult whoever wins through but, despite today, Nadim and Harder are a handful for any defence and you never know.
So there we go! It took a while, and it wasn't always fun, but Demark will play England or Netherlands in the final of Euro 2017!
Denmark 0-0 Austria (Denmark win 3-0 on penalties)
OHHHHHH WHAT A PENALTY! SORENSEN OPENS HER BODY AND SIDEFOOTS INTO THE TOP RIGHT! DENMARK ARE IN THE FINAL!
Oh my days! Auschauer does exactly the same! Austria, who scored 5/5 in the quarter-final, are 0/3 here! Denmark need to score one more and they're there!
Petersen, with her only touch of the match, opens her body, guides a left-footer towards the bottom-left ... but is far too close to the middle and Zinsberger saves! A lifeline for Austria!
Pinther is very deliberate, clipping towards the bottom left, but it's a perfect height for Petersen and she shoves it away with ease! Denmark are nearly there!
Here comes Harder ... she didn't take in either 2013 shoot-out ... and Zinsberger goes the right, way, diving right ... but the power takes it in! 2-0 Denmark!
Feiersinger sends Petersen the wrong way ... and slices over the top! Still 1-0 Denmark!
Nadim lifts high into the top left; 1-0 Denmark.
I'd back Zinsberger to save more penalties than Petersen...
Denmark are huddled and shouting.
Full-time in extra-time: Denmark 0-0 Austria
Penalties it is!
Sorensen must be useful from the spot; she replaces Veje, who must be useless at them. That I can believe; her finishing has been nightmarish these last two games.
Veje drills high to the near post and Harder arrives! But she's a split second early and hammers a face just wide!
Sorensen goes to cross and slips, but Schiechtl can only slice wide ... this is the last chance...
Austria win a free-kick 40 yards out which Feiersinger lamps into the box ... Scheichtl is up, back to goal, but can only flick wide.
Austria are hanging on now, and Harder picks up a tame clearance just outside the box. But again, Zinsberger need only save a shot hit straight at her.
Harder is easily the best player on the pitch - perhaps if Denmark had got more players into the box, they'd have done more to exploit her touch and vision.
Harder picks a clever ball through to Veje, alone in the middle of the box. In her defence, it's at an unhelpful height; in her prosecution, she ought not to have blazed her finish over the top. That was a chance; by the standards of this game, that was a chance.
Nadim has a delightful touch, and she uses it to do one of those Zidane turns .. but it takes her out of the box and the attack breaks down.
Feiersinger pumps a free-kick into the box and Nielsen heads away, but Burger can only slap a shot over the top.
Veje, who's done nothing, does something, taking aim from 25 yards; it's not a bad effort, but Zinsberger is right behind it and claims easily enough.
Aaaargh! Sorensen floats a ball towards the far post looking for Nadim, only for Harder to charge into a challenge with Scheichtl and knock the ball across. Troelsgaard has a chance to shoot right away, but opts to shift wide, by which time the angle is agaist her and she shoots over the top.
Emma Hayes reckons Austria have a better chance of beating England or Netherlands than Denmark. She's probably right, but on this form either side would struggle.
Once more into the breach.
Not a whole lot to see here.
Half-time in extra-time: Denmark 0-0 Austria
Burger and Feiersinger combine to feed Zadrazil, who lays back for Burger to welly over the top.
Ball into Nadim, who's first touch is delightful, turning it through he legs. She paces after it, but can't direct her shot at goal.
Veje into Harder, who's still into it; she bursts down the left again and moves the ball into Nadim, who should set Thorgesen first time but instead takes a while to find Torelsgaard and momentum evaporates.
Of course, Austria got to here via penalty shoot-out; does that make them more or less likely to win another? I'm going with less.
I'll level with you: I've had enough of this game now. I think the players have too.
Harder picks up possession on the touchline inside her own half and bursts clear, so Zadrazil dies the necessary, pulling her down by the shirt. She's booked.
These teams could play all week and not score.
Schnaderback has space to curl a ball into the box, so curls into Larsen's midriff.
Harder runs at Wenninger down the right, feints inside, moves outside, and when her cross is only half-cleared by Kirchberger, the angle and body-position means that Veje can only guide a shot goalwards. Zinsberger saves easily enough.
Pinther, just 18, replaces Puntigam.
This is going to penalties. Well that, or a late goal to ruin them when we deserve them.
Full-time: Denmark 0-0 Austria
Austria win a corner in the final seconds, Feiersinger with it ... and Petersen punches clear before Kirchberger slashes over.
Denmark look by far the likelier here now, Harder making space ... for Troelsgaard to indulge herself with a hopeful shot which rolls wide.
This second half has not been up to much.
There'll be five added minutes.
Over comes the corner, and at the bakc post Sorensen comes flying in, but overshoots the ball by a fraction allowing Zinsberger to scrape it away.
A long ball cuts out the Austria defence, and Harder moves it on to Thorgersen then makes for the middle! And in comes the cross, but it's shin-high not foot-low and Wenninger does enough to force it behind.
Harder and Schiechtl jump for a long cross, and both stay down to accept treatment. Both now seem fine.
Feiersinger makes space down the left and snaps a useful looking pass inside for Aschauer ... but she's underhit it, Denmark attack and are quickly snuffed out.
Settle in; it's looking exceedingly unlikely that either side will muster goal, or even a proper chance.
Schnaderbeck fouls Troelsgaard and the ref waves play on, then Feiersinger fouls Harder and the ref sees nothing. Harder is booked for telling her about herself.
The corner causes consternation, Burger eventually laying back when she might have swivelled and shot, and Zadrazil's shot from the edge is blocked away.
The excellent Burger nicks the ball away Sandvej and zips down the line, but Sandvej comes back at her and concedes the corner.
Feiersinger to Prohaska and into Zadrazil, who lays the ball back to Feiersinger; her shot flies over the top. She's had a really good game, but needs to relax when given a chance to do something decisive.
Harder swings a cross towards the back post, where Larsen catches up with it, but on the stretch; all she can do is poke the ball behind.
Troelsgaard into Harder, whose first touch is lovely; Prohaska pulls her down, 35 yards from goal. Denmark are well on top now, but Austria have defended set-pieces very well.
Lovely from Nadim, turning a ball to feet around the corner for Pedersen then moving on to accept the return. But that's where it ends, Kirchberger on hand to slide behind; the corner comes to nowt.
Junge replaces Jensen. Should the match go to extra-time, Denmark get a fourth change.
Berger races down the right to win a corner, then reaches it first at the near post, glancing a header over the bar.
Ouch! Jensen dives into a challenge with Prohaska and Feiersinger, and by the time she arrives, Prohaska is a rolling ball, clattering her knee and shin. She's struggling and goes off for treatment.
It's been a while since Austria threatened.
Lovely from Nadim, pulling right, winning the ball and finding Thogersen who drills a low cross for Harder. But she needs to shift it to create a shooting angle, and though her drive is a strong one, the angle forces it high at the near post, whereZinsberger claws away once more.
Feiersinger clips in a good ball, and Larsen's clearing header isn't a great one, but Burger isn't quick enough when picking it up, and the shooting chance vanishes.
Troelsgard finds herself caught short when Feiersinger bursts through midfield, so brings her down. She's lucky not to be booked for that, and Austria now have a chance to swing the ball into the box.
Schiechtl is booked for kicking the ball away.
Austria burrow forward, Feiersinger moving past Sigvardsen and squaring to Puntigam. But Larsen is on-hand to power into a block-tackle and see the ball clear.
Denmark win a corner down the left and Nadim meets it with an enormous leap, smacking a header towards goal; in front of it, Sorensen twists a further header, which Zinsberger does very well to shove behind.
Kildemoes, who's on a yellow card, is replaced by Thogersen who was excellent when she came on against Germany. Troelsgaard moves inside to accommodate her; Denmark are really going for this.
Puntigam and Troelsgaard crash into one another; Puntigam comes off worse. It's been that kind of afternoon.
Lovely from Zadrazil, scooping a pass into the box for Burger, who's looked lively all afternoon. The ball gets away from her, just.
But here she goes, surging over halfway and finding Veje. Kildemoes, though, gives the ball away when it reaches her.
In particular, Demark need to get Nadim into the game; she's done the square root of nowt so far.
Denmark were much better in the second half than the first against Germany. What has Nils Nielsen changed during the break?
Roddik has been put out of her misery; Sandvej replaces her.
That was an excellent half. Austria have broken with purpose, defended with conviction and generally looked like a team with a plan. Denmark, on the other hand, do not look to have a defensive strategy, but look more likely to craft rather than force a goal.
Half-time: Denmark 0-0 Austria
Denmark clear a corner but only towards the opposite touchline, and Aschauer curls in a cross that Kirchberger is first to attack. But Roddik does enough to distract her, and her header loops into Petersen's arms.
It's probabloy worth noting that though Austria have put Denmark under pressure and made them look shaky, it's not really translated into chances. The only clearcut one was that penalty.
There shall be two added minutes.
Burger progresses down the left and swings over a cross, but Jensen does a good job of blocking off Zadrazil and Denmark get the ball away. On the touchline, Billa is still being treated - my guess is decimated metatarsal.
Larsen sends a ball over the top for Harder to chase, but Zinsberger rushes out to hump clear.
Austria pile forward again, and it takes about 17 defenders to get the ball away from Zadrazil as it bounces in the box. Denmark do not look at all comfy when put under pressure.
Poor Billa is sobbing her heart out on the touchline. Gah.
Billa is in all sorts. As Kildemoes leapt in, she booked the bottom of her boot, and is stretchered off. Prohaska replaces her.
Troelsgaard, increasingly influential, picks up possession after Kildemoes robs Billa. She slides a pass behind the defence for Nadim, quiet so far, and Wenniger races across to nail her with a brilliant challenge. Kildemoes, still on one from the earlier challenge, then nails her and is booked.
Denmark are taking over now, and again Nielsen leads the break. Ahead of her, Harder is pointing like Steve McManaman - she wants a pass into the corner - but when it arrives, it's overhit.
Nielsen robs Aschauer and bombs down the line, espying Harder to her left. And she lets the pass go but doesn't get enough on it, allowing the interception; the ball does then arrive at Harder's feet, but she drags her shot wide.
Feiersinger runs at Roddik and does her on the outside; she's having a very nifty game. Roddik, though, is canny, doing just enough and just not too much, shoving and bumping her so that the ball is run into touch.
The pattern I noted early on that proved not to be a pattern is back. Denmark are knocking the ball around and Austria are sitting deep.
Veje is struggling to get into the game, so runs through the back of Feiersinger in order to halt a break.
A long clearance is headed half-clear by Roddik, and Burger chests down just outside the box, then slices well over the top.
Austria have identified Roddik as Denmark's weak link, and are giving her hell in possession, then picking up the pieces and getting after it.
Puntigam needs to get her had back on. She clears poorly and Troelsgaard picks up possession just outside the box, down its right. She moves inside and lets a curler go, which cracks the bar close to the near post.
As I predicted, Austria are by far the better team now.
A long cross from right to left finds Billa at the back post, and her kickboxing strength allows her to shove Nielsen aside and knock back into the middle ... Zadrazil is not at all far from reaching it.
Austria look a better drilled side than Denmark, but Denmark play with more imagination.
Troelsgaard bursts forward into space, has Harder in the middle and Nielsen out wide, but instead opts to drag a shot far too close to Zinsberger.
Austria are looking very dangerous going forward, but then so are Denmark. Both sides see a semi against the other as the kind of opportunity that doesn't come often in a career.
PUNTIGAM SENDS PEDERSEN THE WRONG WAY BUT SMASHES HER SHOT OVER THE BAR! OH DEARIE, DEARIE ME!
PENALTY TO AUSTRIA! They win a corner down the left, and when Denmark don't clear properly, Aschauer, on the edge of the box and right of centre, hooks a shot goalwards but it cracks the raised hand of Kildemoes, a yard or so away!
This is a very good game so far.
Denmark counter at speed and Harder finds Veje who sends her back in ... but the pass is a fraction behind her, allowing Weinninger and Feiersinger to converge. Harder goes down and claims a penalty; the ref admonishes her for her effrontery, correctly, I think.
Lovely from Austria, Aschauer clipping the corner low to the near post in what looks like a version of Anderton/Sheringham, but Zadrazil runs over the ball and Feiersinger takes the opporunity to shoot, her effort kicked away by Sorensen. That was very nicely done.
Burger springs forward at inside-right and shifts a pass into the corner for Feiersinger; Roddik is forced to concede the corner.
Despite intelligence to the contrary, it turns out that Austria are playing with a back-four.
Jensen gives the ball away and Aschauer bursts forward, but Sorensen summarily relieves her of possession/.
Denmark are finding space well already - I don't think Austria's defence will cope with their movement and invention.
Nielsen finds space down the right and crosses towards the back post, but Wenniger heads clear.
The pattern is set. Austria are sitting deep and moving in syncrhonicity as Denmark pass across them and look to move between the lines.
Aschauer needs a slash...
In case you were wondering.
Based on body language - I'm an expert, of course - Denmark look the more confident "group".
These anthems are not the of the finest.
The players are tunnelled...
Key to this game will be how Austria deal with Nadim and Harder, Demark's strikers. If they play well, Austria are in a world of trouble; on the other hand, Austria have only conceded once all tournament.
So Austria change from 4-3-3 to 3-4-1-2; Makas, injured misses out, so Aschauer comes in.
That's an unchanged side; I thought, perhaps, that Frederikke Thorgersen might come in - she did very well as a sub against Germany - and Katrine Veje had an absolute mare - but not so.
Just so you can't say I didn't tell you: I have staked my world fortune of five English pounds - or 2.84 Euros for those who'd prefer on Denmark/England double. Pay your mortgages off on me.
I'm not sure anyone expected this to be our tussle. But Denmark were excellent in dispatching Germany on Sunday, all the more so as they'd to come from behind, while Austria shocked everyone by finishing above France in Group C. We should be in for a treat.
Afternoon all! It's first-semi time!