2nd Half

Hoever

van den Berg

90'

Oxlade-Chamberlain

Kane

82'

Gilbey

Boateng

71'

Hoever

69'

Keïta

Chirivella

63'

Kasumu

Houghton

61'
1/2 Time

Dickenson

Martin

45'
1st Half
Milner

41'
avant-match
LIVE
Milton Keynes Dons - Liverpool
League Cup - 26 September 2019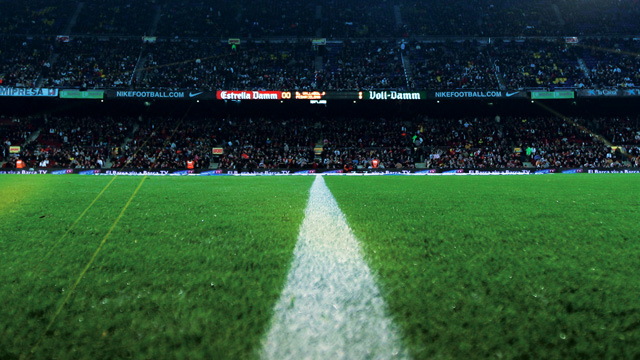 League Cup – Follow the Football match between Milton Keynes Dons and Liverpool live with Eurosport. The match starts at 02:45 on 26 September 2019. Our live coverage lets you follow all the key moments as they happen.
Who will come out on top in the battle of the managers Russell Martin or Jürgen Klopp? Find out by following our live matchcast.

Have your say by voting on who will win between Milton Keynes Dons and Liverpool? Enjoy some pre-match reading with related articles about these two Enjoy some pre-match reading with related articles about these two Football teams.
Head-to-head: see historical stats and visit our detailed profiles for Milton Keynes Dons vs Liverpool. Get all the latest on Football: fixtures, results and tables.

Thanks for your company - night night.
Pretty decent effort from MK, who had chances to get in front and also chances to force their way back in, but Liverpool were too strong. Their fringe players did pretty well, and their young players did their causes no harm.
Full-time: MK Dons 0-2 Liverpool
Sixteen-year-old schoolboy, Luke Matheson, has just equalised to Rochdale at Old Trafford!
In co-commentary, Andy Hinchcliffe has gone for Jones as his man of the match, but I'm having Elliott, who looks a potential star.
Van den Berg comes on for his debut, replacing Hoever.
There'll be three added minutes.
He's done it again! Elliott twizzles inside Williams and barely pauses for breath before crashing a curler against the bar! He is such a talent.
Martin fouls Brewster, who's not had great service. We've not had a booking tonight, odd given it's a lower-league side against one from the top division.
At Old Trafford, Mason Greenwood has done it again, with yet another expert's finish. United lead Rochdale 1-0.
Lovely from Brittain, taking the ball from Nombe and cutting inside Milner, putting him on his buttocks, then lasering a riser just wide of the far post.
It's been a decent effort from MK, but things are petering now.
Kane, making his Liverpool debut, replaces Oxlade-Chamberlain.
Brittain is down for treatment, but I think he'll be ok.
Boateng crosses again and Martin's header is waved away by Kelleher before Lovren blocks the follow-up shot fro McGrandles.
Again, Nombe sets off on a run at Lovren, but misses the chance to stick Bowery through, eventually finding him with a decent pass,but Milner slides in to block the shot behind. The corner comes to nothing.
Boateng seizes on and up and under, skipping past Lallana before sticking in a perfect cross for Bowery ... who gets up well, only to head directly at Kelleher. Decent save, but he oughtn't to have smelled it.
Oxlade-Chamberlain picks up possession 25 yards out and lashes a shot perfectly straight that crashes against the bottom of the near post. He's been quiet tonight, but that's a reminder of his gamebreaking ability.
Nice fro Elliott, teasing Poole and teasing in a cross for Jones that Walsh heads clear.
Change for MK: Boateng replaces Gilbey.
Chelsea now lead Grimsby 4-1.
Elsewhere, Aaron Wan-Bissaka has just scooped one out from under the bar, on his own line, as Rochdale toy with Man United.
DEBUT GOAL! MK Dons 0-2 Liverpool (Hoever) Lallana slides Milner away down the left, and with no pressure on the ball, he stands up a cross that Hoever meets on the run, thunking a header past Moore. Game over.
Elliott breaks fast down the left and snaps in a cross, but Walsh gets there before Oxlade-Chamberlain.
...which comes to nothing.
Decent build-up from MK, Poole winning a corner down the right...
Can MK find the energy for a go? This Liverpool defence hasn't looked infallible, and they may as well lose two as lose one.
Milner into Oxlade-Chamberlain, who steers it outside first time for Brewster, pon the touchline. Eventually, Liverpool work the ball over to Elliott, who thrashes miles over.
Off goes Keita, who'll feel better for the game-time, and on comes Chirivella.
Houghton replaces Kasumu.
Nice from Gilbey, curling in a cross that Martin fliocks on ... AND THERE'S BOWERY! He stretches to shoot ... and the ball gently nestles against the base of the post before easing wide!
HESITATION! Bowery picks up possession on the touchline and curls a ball in behind for Nombe, who checks with the linesman that he's onside .. he is ... but losing that split-second forces him to rush, taking a heavy touch, and Lovren zones over the clear up.
Nice from Brewster. coming off the play and controlling, then spinning to curve a ball in behind for Jones. He can't quite get there, but that was a lovely spot and good effort at making ait count.
Brewster screeches down the right to catch up with the ball and whip over a cross that he'd like to have been there to convert himself.
MK look a little tired now, sitting deeper as Liverpool probe. They're not pressing in the same way, but they are defending the box pretty well.
Elliott into Brewster then Hoever crosses and the ball ends up with Elliott, who takes a touch and lashes a shot into the side-netting. He is not scared.
Brewster crosses by neither Keita nor Jones can quite catch up with it. It's been a pretty sedate start to the half, which is probably satisfactory for both teams.
Williams spreads to Nombe and Bowery makes a run into the box for him, but he checks, looks for Brittain, and Lovren clears.
The half-time whistle has gone at Old Trafford, where an abject Man United are being held by Rochdale. The best chance, a free header from six yards out, was missed by Paul Pogba.
Nice from Nombe, moving down the left to meet a straight pass from Gilbey before hooking a cross ahead of everyone.
One change made by MK, Russell Martin of Norwich City fame replacing Dickenson.
Both sides played pretty well there. MK hustled well and made a couple of serious chances, while Liverpool dominated possession and also missed where they should've scored. But an error from Moore gifted Liverpool the lead, and you assume they'll close out from here.
Half-time: MK Dons 0-1 Liverpool
There'll be one additional minute.
Keita picks it up outside the box and tries to work a shooting opportunity, collapsing when Brittain challenges. He wants a free-kick, but none is forthcoming.
Pedro has put Chelsea 3-1 up against Grimsby.
Inventive nickname, this.
Sticking to the facts, dem.
OH DEAR! GOAL! MK Dons 0-1 Liverpool (Milner) Milner takes the ball on the left corner of the box and thrashes across a shot that moves slightly in the air but is straight at Moore ... who somehow spills it, unable to retrieve with a desperate dive and flap. Ouch!
Nombe gets away again, though Gomez gives him a proper race. Again, though, the flag goes up.
I'd like to see more from Keita. It's really hard to grasp how the dynamic force of nature who played for Leipzig has become so passive and careless at Liverpool, a team who are exactly not those things.
Oxlade-Chanberlain, who's been quiet, dashes into the box and, on the run, stands up a cross for Brewster, but Walsh intercedes.
Villa now lead Brighton 2-0, and Wolves are 1-0 up on Reading.
It's got a bit scrappy, testament to how well MK are getting stuck in.
We've not been shy of chances! Keita lays off for Milner who, given time, moves the ball inside to curl in low ... and Brewster, scavenging, can't quite apply the final touch.
Look at Nombe! Again, he's causing trouble, getting around the back of Milner and crossing low. It's goes through bowery's legs ... I mean what a dummy ... and Gilbey hoists his finish high.
If anyone was wondering why Liverpool were so keen to get their hands on Elliott, they're not any more.
I'll say it again because it's so again: MK are doing brilliantly off the ball to deny Liverpool time and space. So far, their wide players are struggling to get into the game ... but look at this! Elliott takes a pass with a glorious first touch that takes him inside Dickenson, and he then flights a fantastic ball over the defence for Milner at the far post! He should score, but stoops to head across Moore and wide, just.
McGrandles is leading the press, and when Kelleher passes out through the middle, Lallana has to chuck in a decent pirouette to escape.
Lovren spreads a nice ball wide to Hoever, but decent pressing from Kasumu forces him back.
As Liverpool probe further, Jota puts Villa ahead at Brighton.
Chelsea now lead Grimsby 2-1, goals from Batshuayi and Green.
Again Nombe runs in behind, putting Hoever under, which forces Gomez over to cover.
A quiet period. MK look pretty well-drilled - they've got a plan, but I'm not sure they'll be able to put this much running in after an hour of chasing.
Liverpool probe and MK are pushing them back rather than sitting in.
Elliott cannot possibly hope for a better chance than that. Meanwhile, and excuse me while I interrupt myself, another good ball from Milner slides in Jones, who drives a shot into the sprawling Moore.
ANOTHER HORRENDOUS MISS! Milner ploughs towards the by-line, turning Williams inside and out before sliding through legs to Elliott, alone and palely loitering at the far post! The keeper is elsewhere and there's no one on the line - all he has to do is hit the target, but instead he drags it from slightly behind him to crash against the bar!
How many chances are MK getting that are better than that.
WHAT A MISS! Lovely from Nombe, dashing in behind at inside-right to rob Lovren and cutting into the box before losing the ball ... and winning it back, setting up McGrandles who, from eight yards and with the whole goal to aim at, swipes over the top!
Keita is careless [ctrl c, ctrl v], sliding a pass for Milner outside him, that's got too much on it.
Milner pumps a long one into the box, and Moore is out to claim safely.
Lallana appears to be the deepest of Liverpool's midfielders, as per his new position. I'm not sure how he goes about ousting Fabinho, but he's not two hopes of getting in on the wing - though perhaps his guile would've been useful further forward in those crucial draws with Leicester, West Ham and Man United last season, which ultimately cost the championship.
Milner flicks the ball away from Milner, who piles through him and hurts himself. But he's alright, and also does well to escape a card.
Elsewhere: Ross Barkley puts Chelsea ahead against Grimsby.
Williams tries to stick Bowery in behind, and he eases away onto it ... but the flag goes up.
Brewster's flick sends Oxlade-Chamberlain away down the right and he crosses low for Jones, but Walsh kicks clear.
Elliott, who I'm looking forward to a checking, wins a right-wing corner that comes to nothing.
Liverpool knock it about with confidence. MK press for a bit, and have the ball easily manouevred around them.
The players are tunnelled ... and here they come!
Paul Tisdale hopes that it'll be a great occasion in a great stadium.
Klopp talks about the quality of young players he has and that's sort of a change from the Liverpool way - they've produced relatively few players over the last 50 years, which is very different from how it was done at Dortmund.
MK Dons are currently 15th in League 1 with 12 points from 9 games. Liverpool are currently 1st in the Premier League with 18 points from six games.
Sky have just shown us the goals from MK Dons 4-0 Man United. I was at that game, and it was more of a disaster for United than the score suggests - it was probably the last straw for Jonny Evans and Javier Hernandez as United players, both of whom ought to have been kept, not sold for peanuts.
I'm surprised that Joe Gomez has been usurped by Joel Matip as Virgil van Dijk's partner. He'll be hoping for a chance in the league team, but he'll need to play well tonight.
How did we get by before access all areas stuff like this?
What makes a person support MK Dons? I have not a clue. They expropriated other fans' club, relocated somewhere with nothing to do with that club or its history, and now they go about like it never happened.Odd.
As for Liverpool., various of their XI will fancy themselves to get back into the first team. Realistically, only the midfield three have that option in the immediate future - if Keita can show the form that got him bought, there's a spot for him, likewise if Oxlade-Chamberlain can grow a brain to go with his talent, he too has a good chance.
MK Dons play a 3-5-1-1, which is probably prertty useful for tonight's task. Liverpool's wingers won't want hug the touchline and both are making their debut, so by blocking up the middle of the pitch, they'll at least make it hard in a structural sense - of course there's still a quality imbalance.
Liverpool, meanwhile, make 11 changes. They retain Jurgen Klopp's 4-3-3, obviously, but that's all. Midfield is interesting with Naby Keita returning and Alex Oxlade-Chamberlain continuing his comeback, while ahead of them I'm especially looking forward to seeing Rhian Brewster.
MK Dons makes four changes from Saturday's home defeat to Southend. Out go Nicholls, Martin, Lewington, Houghton and Boateng; in come Nicholls, Gilbey, Bowery, Williams and Martin.
Let's have some teams, then.
The Carabao Cup gets a bad press, and in some ways that's fair enough: who holds draws in the middle of the night, or at a supermarket in Colindale? Exactly. However, winning it is great and between now and then, we'll see some banging games and emerging talents. If you don't like it, you don't like football - it really is that simple.
Evening all and welcome to MK Dons v Liverpool!