2nd Half
Callejón

90'

Cech

74'

Ghoulam

Rui

71'

Lacazette

Iwobi

68'

Xhaka

Elneny

61'

Insigne

Younes

60'
1/2 Time

Maksimovic

Mertens

45'
1st Half
Insigne

43'

Lacazette

36'

Ramsey

Mkhitaryan

34'
avant-match
LIVE
Napoli - Arsenal
Europa League - 19 April 2019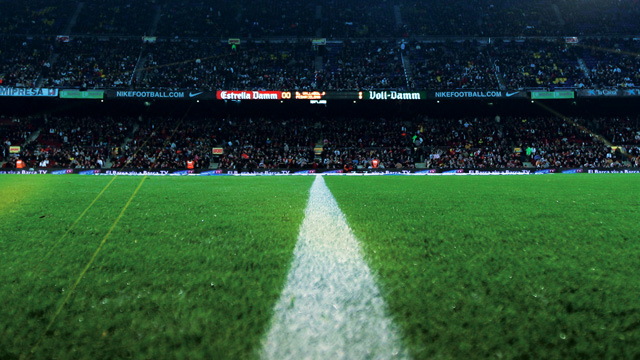 Europa League – Follow the Football match between Napoli and Arsenal live with Eurosport. The match starts at 03:00 on 19 April 2019. Our live coverage lets you follow all the key moments as they happen.
Who will come out on top in the battle of the managers Carlo Ancelotti or Fredrik Ljungberg? Find out by following our live matchcast.

Have your say by voting on who will win between Napoli and Arsenal? Enjoy some pre-match reading with related articles about these two Enjoy some pre-match reading with related articles about these two Football teams.
Head-to-head: see historical stats and visit our detailed profiles for Napoli vs Arsenal. Get all the latest on Football: fixtures, results and tables.

Thanks all for your company - have a good night.
So Arsenal are through, and pretty easily too. They meet Valencia next, and will fancy themselves too.
Full-time: Napoli 0-1 Arsenal (agg 0-2)
Rui's had a decent half and he weaves inside then outside Mkhitaryan, lifts over a cross, and Ruiz smashes it over the bar.
It'd be pretty funny if Arsenal won the Europa League, then Spurs won the Champions League.
Chelsea have beaten Slavia 4-3 on the night, 5-3 on aggregate.
There'll be three added minutes.
...which Mkhitaryan whips over the top.
Ruiz trips Kolasinac and is booked. Free-kick Arsenal, left edge of the box...
Valencia are through, winning 2-0 on the night and 5-1 on aggregate.
The Europa League takes a long old time to get going - the group stages are excruciating - but hopefully the semis will be good. Valencia have been good this season, and will be a test for Arsenal, while Frankfurt, if they can hold on, will test Chelsea - Jovic is a serious player.
The corner goes short and back into the Arsenal half as they keep possession, running down the clock.
Aubameyang puts himself into a race with Chiriches, who has to fight for the privilege of coneding a corner.
TGhere are always players you know are good because who see them more often than you tell you they are, but who when you see them, are always ok or worse. For me, Milik and Koulibaly are that.
John Hartson notes that Iwobi is a useful sub because he has the ability to carry the ball and get Arsenal up the pitch. I wonder if he'll ever be good enough to be a first choice - he doesn't score or create enough - but he's certainly worth having.
The home crowd try and rouse their boys with some loud shouting and singing, but it's too little, too late. It's very hard to explain the poverty of these performances - although decent finishing, even half-decent finshing, and this would be a close tie.
If Arsenal see this out with conceding, that'll be no goals conceded over 90 minutes ... but Rui goes down the left and crosses to no one, Sokratis misses the ball and Monreal has swing, firing his shot straight at Cech. These are that kind of clean sheet.
Eintracht now lead Benfica 2-0 and on away goals. That Joao Felix hat-trick looks like being for nothing.
Callejon takes a nice pass off Ruiz zipped across the face of the box, and he finds Zielinski who pulls a shot wide.
This is true, but the biggest problem here isNapoli's finishing, which has been absolutely rank.
Cehc takes a while over a goalkick, moving the ball from side of the six-yard box to the other, and is booked. That was very harsh.
Arsenal are playing with a back five now, but it doesn't matter when Rui gets around the outside of Maitland-Niles and crosses low and hard to the back post. Milik is there, sliding in, and somehow he manages to put the ball behind him! Oh dear, dear, dear.
Mario Rui replaces Ghoulam.
Ghoulam does his best to force something, getting to the line and crossing, but Sokratis jumps hoofs behind for a corner which comes to nothing.
This game is dying a death.
Another change for Arsenal: Iwobi is on for Lacazette.
There's a row involving Koulibaly, who is upset because he goes up for header and ends up on the ground, then Koscielny gives him an inadvertent knock as he chases out. Sokratis makes the peace.
What this tie shows is that playing home second just isn't an advantage. Home first gives a team the chance to rack up an advantage, then press it home with an away goal. For a superior team, it allows the inferior one into the tie; for an inferior one, it allows them to go second seeking away goals.
Valencia now lead Villarreal 2-0 - that tie is over, and the winners of it play the winners of this, so Arsenal.
Younes plays Ghoulam to the line, and he tries to cross as Torreira slides over; the ball clips his arm, but it's on the ground and the ref waves play on.
Monreal nips off but isn't replaced; i guess he needs a little sit-down. Insigne, meanwhile, is standing next to the dugout, looking aggy.
A change apiece: Younes replaces Insigne, who's had a rotten game and stomps off; Elneny replaces Xhaka, who's who misses the first leg of the semi if he gets booked.
Oh dear, dear me. Zielikski comes deep and curves a fine pass into the path of Insigne, nashing down the left side of the box. This is a proper chance! But he tamely taps a backpass into Cech's arms!
Iwobi is warming up. Is he known as Iwobz or Wobz?
Naitland-Niles concedes a corner for no good reason and the corner goes short, ending up with Zielinski, who seeks Koulibaly at the far post, via cross-kick. He heads into the middle, Mertens bundles home, and the flag goes up for offside. I'd like to see that one again, because I'm far from sure.
I wonder if Arsenal can win this competition or get top four without Aaron Ramsey. He might not miss everything that's left, but it seems unlikely he'll be doing anything in the next two or three weeks.
Ruiz wins the ball on the right and finds Callejon, whose cross is too strong for Mertens.
A few weeks ago, i watched Napoli play Juventus off the pitch. They lost, but put in a serious performance, and I'm not sure why they've been so tepid through this tie.
Gosh, Sevcik has scored again - that's his hat-trick, and Slavia need two more to go through...
Sevcik has pulled a goal back for Slavia, who trail Chelsea 4-2 on the night and 5-2 on aggregate.
"Sloppy from Mkhitaryan"; ctrl c, ctrl v.
WHAT A MISS! WHAT A SAVE! Lacazette slides a pass into space behind the Napoli defence and Mkhitaryan runs onto it, then clips a ball into the middle for Aubameyang - in the middle, on his bill, and six yards out. He makes decent contact too, looking to lift his finish, but from nowhere, Meret dives across the shot, blocking it with his body.
I think Callejon is sort of playing right-back.
Lovely from Insigne, who skirts around Maitland-Niles, looks up, and lays back to Ruiz at the edge of the box, who spanks a horrible shot way over the bar.
Carlo Ancelotti has made a change: Maksimovic is off and Mertens is on.
The Napoli players surround the ref, I've no idea why, but they've been absolute nonsense in this tie and deserve to be almost out of it. Arsenal have been ok tonight, and so far, that's plenty good enough.
Half-time: Napoli 0-1 Arsenal (agg 0-2)
Maksimovic cuts the ball across the box and Callejon lets it go, then, from 15 yards, Zielinski applies the hammer, but Sokratis thrusts his midriff in the road.
Insigne tucks back to Zielinski, and his shot is deflected behind; Cech palms Ghoulam's corner down, and someone or other clears.
There'll be four added minutes.
Insigne digs out a cross and Milik is up above Koscielny, but can't direct his header anywhere good.
Arsenal v Chelsea in Baku sounds like one of the most horrible scenarios ever dreamed up by mankind.
Insigne controls the ball with his arm then, when the whistle blows, hoofs it away in a little tantrum; he's booked, but you could argue that he committed two yellow-card offences there.
Allan lifts a ball into the box and Callejon is up, right side of it. But he can only guide a tame header over the bar.
4-2 down from the first leg, Eintracht Frankfurt have pulled another one back against Benfica.
Lacazette is into this, and pulling left, he checks, then rills a clever pass through Mksimovic's legs towards the near post, but Aubameyang can't quite get to it and the ball rolls beyond the far.
Napoli don't deserve any more, really. They've made a couple of chances, but their general play has been very poor, and for a side chasing the game, they've shown no intensity whatsoever.
WHAT A GOAL! Napoli 0-1 Arsenal (Lacazette) agg 0-3 Lacazette curls over the wall with power and Meret gambles, moving right, so when the ball goes left, is in no condition to even attempt a save! Napoli now need four to go through, Arsenal are heading into the semis, and their players are celebrating on the touchline, a-whoopin and a-hollerin!
Maksimovic fouls Ramsey 25 yards out and Lacazette seriously fancies this baby...
Mkhitaryan replaces Ramsey. That is not like for like.
Oh dear. In a challenge with Zielinski, Ramsey has rinsed his hamstring. He's getting treatment on the pitch, but it's hard to see how he carries on and how this isn't the end of his season and the end of his Arsenal career. That's a huge blow for him and his team.
Napoli have been rubbish so far, but have missed two really good chances. If they can get their passing going, Arsenal might have a problem.
Ransey and Aubameyang combine to find space and the latter tries a snapshot from 20 yards which Meret fields easily enough.
Lacazette looks to make ground in the box, but a combination of Maksimovic and Chiriches sees him away.
Napoli are getting warm! Ruiz finds Zielinski, who clips a lovely ball seeking Insigne at the far post, except Milik fancies it for himself, deciding to head wide. Velly poower, as my gran would've said.
Zielinski, who's barely had a touch, allows Xhaka to run into him, and it doesn't look at all fun. Xhaka has a little sit-down.
Slavia made it 3-1 then Pedro scored again for 4-1 Chelsea. I reckon they might go through.
Napoli need to get something going here, and Maksimovic lifts the ball over the top for Insigne, but he can't pluck it out of the air and it bounces through to Cech.
Napoli are trying to build some pressure and Insigne beats his man outside the box thn slides into a pass for Milik, who lifts nicely over Cech, but the ref had already signalled offside.
This has not been good at all so far, especially from Napoli. Obviously Arsenal are happy with what they've got.
Kolasinac and Callejon challenge for a ball; Kolasinac can't help fouling.
The Europa League's top scorer, Olivier Giroud, has put Chelsea 3-0 up.
Now it's Arsenal's turn to stretch Napoli, and Aubameyang dashes down the right-hand side of the box only for Chiriches to see him behind. The corner comes to nothing.
What a break from Napoli, Koulibaly charging through Aubameyang and finding Allan inside him; he drives and returns the compliment before Koulibaly curves a delicious pass over to the other side, directly into Callejon's stride. Right of centre, he has a good sight of goal, but can only shoot into Cech's studs. Best chance of the match so far.
A oscielny clearance only goes as far as Allan, on the edge of the box, but his little through-pass isn't quite right for Milik and Sokratis tidies up.
Elsewhere, Valencia lead Villarreal, making it 4-1 on aggregate.
Kolasinac flattens Callejon, ushering him down a forearm towards jaw.
Napoli have been terrible so far.
Kolasinac plays into Ramsey on the left touchline, and a backheel sends him barging on. But then a loose touch sees the ball run away, taken off him by Maksimovic.
Chelsea now lead 2-0 and 3-0 on aggregate, Deli scoring an own-goal.
Arsenal are much the better team at the moment.
Nice from Arsenal, Kolasinac finding Xhaka, who snaps a pass between a pair of defenders for Lacazette, but Maksimovic is over to cover.
This has been a good start from Arsenal - most of the game is being played in the Napoli half.
Xhaka curls in, Meret punches away, and when the shot comes back, Lacazette is offside.
Maitland-Niles sticks it into space behind Ghoulam, putting them in a race, and he wins easily, forcing a foul close to the corner flag.
Pedro has put Chelsea ahead against Slavia Prague, making it 2-0 on aggregate.
Maitland-Niles loses it and Callejon whacks into the box for Milik, but Koscielny is there.
Long ball from Maksimovic, but Insigne, pulling off Monreal, can't quite control it.
Arsenal win a free-kick that Xhaka humps to the far post where, running around the back, Sokratis knocks across, but straight to Koulibaly, who knocks away.
Ancelotti is chewing furiously on the touchline as Napoli look to get the ball forward quickly.
Gosh, here's something you don't often" Arsenal are wearing red shorts. It looks off.
There's a load of row coming from the upper tier, but the lower is almost empty. What an absolutely glorious mess this ground is.
The players are in the tunnel...
Keown just said Aubameyang is the nearest thing he's seen to Henry in years, and I've no idea what he's on about. Henry played two positions as once, whereas Aubameyang barely plays one - he offers nothing but goals.
Atmosphere is warming in the San Paolo. If Napoli can find an early one, it'll be absolutely jumping.
I wonder what Arsenal plan to do in the summer. Looking at their team, there aren't many, if any, who look good enough to play a central role in a title challenge. Emery has himself a huge job in that aspect, and it's hard to see that happening in the short to mid-term.
Apparently the first goal is going to be important. More news as I get it.
Keown is interesting on Ramsey, saying that when he arrived at Arsenal, Wenger said he'd never seen energy like it but that he needed to work on his technique, which he's not done. He's looked the complete midfielder recently, putting in a shift, creating and scoring. Juve is a terrific move for him.
Sokratis says that Arsenal played well for the first hour against Napoli and thinks it's important that they kept a clean sheet. He thinks the second leg will be a difficult game and that Arsenal need to be focused. It's great stuff, I can tell you.
Assuming Arsenal make it through tonight and I think they will, at what point do they prioritise top four or Europa League? Do they prioritise? On the one hand, they're nicely positioned for the former, but on the other if their away form doesn't suddenly improve they'll miss out - and you don't get a European trophy for your league position unless you come first.
Napoli's formation is quite nicely set up to take advantage of Arsenal's: 4-4-2 means that it's two strikers against three defenders in the middle, and the full-backs and wingers and gang up on Arsenal's wing-backs.
Oh good, John Hartson is in the ground.
The problem for Napoli is that if Arsenal score, they need to get four. Which serves them right for playing so badly in the first leg. On the other hand, if they score first, Arsenal will feel the pressure and, as George Graham told his players on May 26 1989, if it's 0-0 at half-time, that's not a problem.
Who saw that video and immediately heard this...
On BT, they're saying that Emery has picked an attacking team, but I'm not sure about that. Sure, he's picked two attackers, but in midfield, he's got defenders and defensive players - basically, the entirety of the creative burden is on Aaron Ramsey. He's been brilliant lately, and if you're not an Arsenal fan, it's exceedingly amusing that he's leaving.
Emery says Arsenal wanted to score more goals last week, and basically nothing else.
"If we can match what our north London rivals did last night we're gonna have some evening," says Martin Keown. Who's gonna tell him?
Arsenal make one change from the first leg, fortifying their midfield by bringing in Xhaka, who is fit again, at the expense of Ozil; I can't think why Emery deemed him unsuitable for Napoli away. Six of Arsenal's started also started at Watford on Monday night, where Arsenal got away with one. If they play like that tonight, they're in serious danger of going out.
Napoli change two of their back four following their first leg capitulation. No doubt to the intense amusement and trepidation of Spurs fans, Chiriches is in at centre-back, so Maksimovic moves over to right-back and Hysaj drops out, while Ghoulam replaces Rui on the other side. The midfield four are the same - if Napoli are to win this tie, this is where it will happen - and up front, Milik is in for Mertens, which suggests a more direct style.
So let's have some hot Napoli v Arsenal action!
Evening all. It's the most wonderful time of the year..
...yes, I know people like Christmas and all that, but come on: absolutely banging football, night after night is better than anything else the seven kingdoms have to offer, and here we are not, right in the middle of it. Ooh yeah!