2nd Half
Mathieu

87'

Luís

Petrovic

85'

Diaby

Cabral

83'

Luís

74'

Lichtsteiner

Maitland-Niles

73'

Guendouzi

72'

Montero

Dost

69'

Acuña

67'

Jenkinson

Kolašinac

60'
1st Half
Gaspar

41'

Welbeck

Aubameyang

30'

Lichtsteiner

21'
avant-match
LIVE
Arsenal - Sporting Lisbon
Europa League - 9 November 2018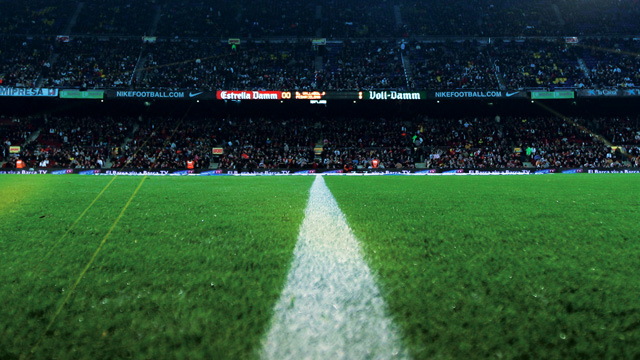 Europa League – Follow the Football match between Arsenal and Sporting Lisbon live with Eurosport. The match starts at 04:00 on 9 November 2018. Our live coverage lets you follow all the key moments as they happen.
Who will come out on top in the battle of the managers Unai Emery or Silas? Find out by following our live matchcast.

Have your say by voting on who will win between Arsenal and Sporting Lisbon? Enjoy some pre-match reading with related articles about these two Enjoy some pre-match reading with related articles about these two Football teams.
Head-to-head: see historical stats and visit our detailed profiles for Arsenal vs Sporting Lisbon. Get all the latest on Football: fixtures, results and tables.

So, thanks for your company - enjoy the rest of your night. Ta-ra.
I've seen better games, but Arsenal have what they needed; Qarabag have beaten Vorskla, which takes them into the knockouts. Two more points will probably be enough for Sporting; three certainly will.
Full-time: Arsenal 0-0 Sporting Clube
Dost gets away down the right and puts the ball in behind Sokratis for Cabral, but Cech is out smartly to snaffle.
There'll be 12 minutes of injury-time in Vorskla, due to fireworks on the pitch.
Maitland-Niles finds himself on the ball, deep in the Sporting half, and crosses seeking Aubameyang, but Coates is there to head away.
Qarabag still lead in Vorskla - where they're playing the eighth minute of injury-time - so provided that remains the case, and Sporting don't score, Arsenal are through to the knockouts.
There'll be five additional minutes.
Aubameyang floats the free-kick, from 20 yards out and left of centre, well over the bar.
Bruno Fernandes plays a poor pass in between centre-back and keeper, and Aubameyang screeches onto it ... so Mathieu, the last man, brings him down! It's possible that Coates would've got over to him, but unlikely, so the game has lost its outstanding player.
Stewart Robson notes that this a game in which Giroud would've been handy, and he's probably right, even if I'm not sure who'd be giving him the service he needs.
And another change to guzzle more seconds: Petrovic on for Luis.
Second change for Sporting: Cabral replaces Diaby.
Are Sporting tiring? Kolasinac crosses low and well, into the path of the onrushing Aubameyang, who gets a firm sidefoot on it ... but Coates is alive to the danger and hurls his body into a block. Kolasinac has made a difference since coming on.
Kolasinac rolls into the path of the advancing Iwobi, who collects and shimmies back and forth as Gaspar contemplates a challenge, then forces a square pass hard into the middle; Mkhitaryan gets a poke on it, but Ribeiro is there to collapse upon it.
Guenduozi has been quiet tonight, but he moves forward now and finds Kolasinac, whose cross is headed away by Mathieu; he's been excellent.
Elsewhere, Leipzig equalised against Celtic, but Celtic scored again almost immediately afterwards so now lead 2-1.
Diaby skates forward and cuts in, leathering a shot from 20 yards that Sokratis blocks about half a yard from source.
None of Arsenal's fringe players have advanced their case for big-game selection - at least not so far.
Arsenal have scored in every game since losing to Manchester City on the opening day, but they haven't looked likely tonight. On the touchline, Emery encourages his players to raise it.
Nketiah was about to come on for Arsenal, but instead it's Maitland-Niles, who goes to right-back once he's ready; in between those two events, Luis slides in on Sokratis after yanking his shirt, and is booked for one of those offences.
Guendouzi chops someone down, and is booked.
Oh dear. Lichsteiner runs down the right and onto a pass from Iwobi, but twangs a hammy before he can collect it.
Smith-Rowe nips around Acuna, who dangles a leg; Smith-Rowe goes over it, but Acuna escapes a second yellow.
I presume Sporting had planned this: keep it goalless until this point, then send on Bas Dost, their totem poll of a centre-forward. He replaces Montero.
Lichsteiner, who's giving it everything, drills a cross into Acuna and the ref gives a corner; Acuna is booked for complaining.
Iwobi finds Kolasinac, who pounds a shot in the manner of a man who wrestles crocodiles, and Ribeiro punches away.
Arsenal don't have many more ways to win this. Perhaps Nketiah will get a go in a bit, but otherwise, though Torreira and Maitland-Niles are good, they're unlikely to supply the missing impetus.
Acuna marauds down the left and lifts a ball into the box seeking Montero ... but Holding, who's improving quickly, slides in to hook it away.
Change for Arsenal: Kolasinac replaces Jenkinson.
Excellent from Iwobi, arriving onto Ramsey's ball over the top inside the box, right-hand side and, back sort of to goal, he flicks inside for Aubameyang when Gaspar expected him to go outside. Aubameyang's touch is decent, setting him for a shot, but he goes for the near post, not across goal, and ripples the side-netting.
Nani dashes away from Ramsey and slings over a cross looking for Montero, but Cech is there to intercede.
Is there a standard of performance Ramsey can attain which will make Emery pick him from the start of league games? When Lichsteiner is caught upfield, he dashes over to the line to slide in on Diaby, who was just getting into stride.
Lovely from Ramsey, drilling a switch out to the left with everyone expecting the easy ball out wide for Lichsteiner. Smith-Rowe then sticks it into the box, but Coates is there to get in the way.
This is not the fast start for which Arsenal would've been hoping.
We need to see bit more of Smith-Rowe this half. He looked sharp in the first 20 minutes, but faded after Welbeck got hurt.
Qarabag are winning in Vorslka, so as things stand, Arsenal are going through.
Aubameyang wins a corner down the right which goes short, and Mkhitaryan ends up snapping a pull-back for Jenkinson, outside the box, and he smashes a volley into the top corner! Well, that or he misses the ball almost entirely and everyone laughs.
This is pretty much going as Sporting want it to be - they're after a point, and not much has happened to threaten it so far. But Arsenal are a second-half side, so we'll see what happens next...
Half-time: Arsenal 0-0 Sporting
Iwobi crosses from the left and Lichsteiner tanks in like billy-o, but can't quite impart brow to ball.
Bruno Fernandes fnids himself close to a bouncing ball, so lashes it goalwards ... and directly into Montero, who's offside. Great stuff.
If ever you come by a Portuguese custard tart, buy it - and as many others as you can carry.
There'll be four added minutes.
Mkhitaryan lashes the cross well beyond everyone and behind.
Mkhitaryan seizes on a mistake from Mathieu and breaks deep into the Sporting half, is robbed then wins it back, before Acuna bundles him over. Free-kick out on the right, levelish with the corner of the box...
Limited though Sporting's horizons are, they've limited Arsenal to few chances or dangerous situations. But we've seen what happens after an Unai Emery half-time chat, so they've plenty of work still to do.
Iwobi rinses past Gaspar in centrefield ... who hugs him around the waist and is booked.
Sporting turn up in the Arsenal half and Montero spins to dig out a cross to no one. Holding is there to pick it up - literally, reckon Sporting, but it looks to me like he intercepted with his chest.
Nice from Guendouzi, setting Lichsteiner away down the right. His cross doesn't pick anyone out, though, and shortly afterwards he lashes a shot wide.
While we wait for that, let's talk about Aaron Ramsey. I see entirely why Arsenal are ok to lose him - there isn't space in the team for him, Lacazette, Ozil, Aubameyang and a winger - but I also wonder how good he might've been with a more exacting manager then late-era Wenger. I doubt we'll see that from him now, wherever he ends up.
Arsenal are still pushing, but they haven't found the slickness as yet.
Oh gosh - we see replay of Montero introducing studs to calf - Ramsey's calf. He's lucky the officials missed that.
The Sporting fans are absolutely having it.
Jenkinson legs it from miles away and arcs around Iwobi, who feeds him at precisely the right moment, only for the cross to fail them both.
Welbeck is stretchered off - be well my man - and Aubameyang replaces him.
Guendouzi looks absolutely haunted by what's going on out there; on the touchline, Aubameyang is getting ready to come on. Such is football.
Oh, absolute sake. Welbeck is down and hurt - he must've landed badly, because he's in all sorts of pain and taking oxygen. That is horrible, because he's had so much ill luck with injury and has so much to offer.
Iwobi sashays into space on the left and cant make anything of it, but Arsenal sustain the attack and Lichsteiner advances down the right, swinging in a cross for Welbeck who, under pressure admittedly, plops a header into Ribeiro's arms.
Sporting have shown almost nothing in attack - if Arsenal can find a goal or a gear, there's a comfortable win to be had here.
Nani appears on the left, close to halfway, and Lichsteiner has a nibble but misses, then makes sure with a leaping scissors. He's booked; Nani writhes.
Miguel sticks an arm in Mkhitaryan's face - accidentally, probably - so is penalised with only a free-kick, out on the right. Yerman takes it himself and picks out Welbeck, up early and alone, but he can only glance wide of the far post.
Excellent from Guendouzi, driving to the line and drilling a low cross to the near post, where Welbeck looks to get ahead of Mathieu to flick behind his far leg and into the far corner. But he doesn't quite get the ball, and Mathieu's slide takes it away.
Smith-Rowe turns up on the right and wriggles away from Acuna very nicely - he's getting warm - but Acuna comes back at him well.
Iwobi is looking nifty this season - why, it's almost as though talented young players need patience - and he makes ground down the left, then squares for Smith-Rowe ... who diddles his marker, outside the box, turns, and lifts a curler over the bar.
Lichtsteiner goes down the right and crosses, but Coates lumps away easily enough.
Mkhitaryan, then. Robson says he's not dominated enough games since signing for Arsenal, but the truth is, that isn't what he does. He's an adornment, and largely useless when the going gets tough because he doesn't put in a shift. Good players tend to be good because they have a high bottom level; he does not.
Mkhitaryan turns up on the left of the box, taking over when a throw is held up by Smith-Rowe. He nips around the outside well too, but can't find a man with his cross. Still, decent feet and imagination.
Now this is a good stat: Smith-Rowe was born in the same month that Arsenal signed Robert Pires. On the other hand, Gael Clichy didn't play in that Champions League semi either.
Gaspar finds Diaby down the right and Holding can't keep up, but his cross doesn't find Nani and Arsenal clear.
Elsewhere, Celtic have taken the lead against Leipzig in a game they pretty much must win.
A ball over the top finds Iwobi in space on the left, but he can only drag his cross into the nearest leg. It earns him a corner, but that comes to nowt.
I should probably let on that my computer has just died, and I'm therefore watching this game on my phone - which is to say the action:snark ratio might be out of whack.
We're told that Emery stays up until 2am making plans and watching tape. Why, it's almost as though he's an elite-level football manager!
It looks like Smith-Rowe is up alongside Welbeck, and that Arsenal are playing 4-4-2. Sporting are slow at the back, which might be a reason for the ruse.
Sporting hoist a ball forward to Montero, so Sokratis deals ... but then Guedouzi loses it outside his own box, and Holding has to intervene.
Stewpot reminds us of the hard time Nani gave Gael Clichy when United came to Arsenal in the 2009 Champions League semi. Nani wasn't even on the bench that night.
Oh good, Stewart Robson is in co-commentary. Great news.
Sporting, meanwhile, are second in the group having lost to Arsenal but beaten the others. They'll fancy themselves to take care of business whatever happens tonight.
So if Arsenal win tonight, they're through; if they draw, they're through if Qarabag beat Vorskla.
I've just had another look at that Arsenal defence. I doubt it's escaped Sporting's attention, because it is weak in every area.
I've now seen their goal, scored by Olivier Giroud, attacking the near post and heading home. He was an excellent purchase.
Elsewhere, Chelsea have won in Borisov, so are through to the knockouts with four wins from four.
How old do we think the Arsenal Twitter lads are?
And, of course, Nani did this...
Tell you what, they foolishly binned him years ago - as they did Zaha - but Manchester United could still use Nani who, though not always likeable, was brilliant for them when allowed to play in his position.
The most obvious thing to note about the Sporting XI is that the right-back, Acuna, is wearnig 9. I can't decide whether to be pleased, disgusted or ambivalent - I'm a living anachronism. Otherwise, Nani - Nani! - is captain, on the right of midfield in a 4-4-2, and in a team who are third in the Portuguese league, two points behind Braga and Benfica.
My guess is that Arsenal will play 4-2-3-1, but I also guess they have the personnel for 4-4-2 and 4-3-3. Most likely, the players will run around a fair bit once the whistle blows.
Suddenly, Arsenal have strength in depth. The defence is still dodge, obviously, but Guendouzi and Ramsey offers a nice midfield mix, this is a Mkhitaryan game if ever there was one, and up front, Iwobi and Welbeck are both playing well. And I can't wait to see Smith-Rowe again, who looked a talent in pre-season and still does now the serious stuff is underway. You can tell Unai Emery is all over him, and that's a great sign.
Evening all, and welcome to Arsenal v Sporting Clube de Portugal!