2nd Half
Finnbogason

90'

Gudmundsson

Bjarnason

90'

Gomes

Éder

84'

Sigthórsson

Finnbogason

81'

João Mário

Quaresma

76'

Moutinho

Sanches

71'

Bjarnason

55'

Bjarnason

50'
1st Half
Nani

31'
avant-match
LIVE
Portugal - Iceland
Euro 2016 - 15 June 2016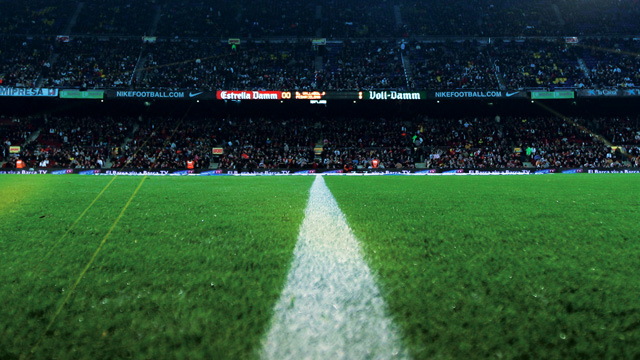 Euro – Follow the Football match between Portugal and Iceland live with Eurosport. The match starts at 03:00 on 15 June 2016. Our live coverage lets you follow all the key moments as they happen.
Who will come out on top in the battle of the managers Fernando Santos or Erik Hamrén? Find out by following our live matchcast.

Have your say by voting on who will win between Portugal and Iceland? Enjoy some pre-match reading with related articles about these two Enjoy some pre-match reading with related articles about these two Football teams.
Head-to-head: see historical stats and visit our detailed profiles for Portugal vs Iceland. Get all the latest on Football: fixtures, results and tables.

Well, that was very good indeed. Night all.
Full-time: Portugal 1-1 Iceland. Well, whaddaya know! Portugal are Portugal, but what a performance from Iceland, hanging in after going behind and coming as close to winning as losing. Portugal will be nervous now, having failed to beat a team who might be lose their next two games. Iceland will be buzzing, with a point taken off their most difficult opponents.
Portugal win a free-kick and Ronaldo thumps it from 40 yards - Finnbogason stops it with his hand, and is booked. Ronaldo now stands over the ball from 25 yards ... and hits the wall again!
Portugal win a free-kick on the right, halfway between touchline and penalty box ... and Quaresma hits the first man. Should've used the outside of his foot.
There shall be three additional minutes.
Bjarnason replaces Gudmundsson, and more time elapses.
Iceland are comfortable, more or less.
And what's this! Finnbogason weaves across the face of the goal and welts a left-footer looking for the curl to take it into the top-corner! But he doesn't quite get enough fade, and Rui Patricio punches clear.
Oh dearie, dearie me. Nani, out on the right, wraps his foot around a cross and caresses the ball directly onto the middle of Ronaldo's middle furrow. But, somehow, he contrives to plop it into the keeper's arms.
Er, ok. Andre Gomes, Portugal's best player, is replaced by Eder of uselessness at Swansea fame.
Portugal aren't really cohesive enough around the box. The one-touch passing that breaks down defences - the one-touch passing that created their goal - has been conspicuous by its absence in the second half.
Ronaldo wins a free-kick 40 yards out, left of centre, and strikes the pose. His shot is low and deflected behind for a corner, taken by Quaresma; Pepe heads high at the near post.
First change for Iceland: Finnbogason replaces Sigthorsson.
Rui Patricio is now meeting clearances close to the halfway line - but don't rule out another Iceland goal on the break, because they're looking for it.
That Nani chance aside, Portugal have created nowt since Iceland scored.
In case you're wondering about how your life is going.
State of this group should this game stay as is. Oh yes.
Another change: Quaresma, not entirely fit, replaces Joao Mario.
Pepe kicks out at Iceland's Jon Dadi Bodvarsson.
Portugal win a free-kick left of centre, 35 yards out, and Andre Gomes clips deliciously into the box, where a cunning backheaded flick from Nani lasers only just wide.
Change for Portugal: Renato Sanches replaces Joao Moutinho.
Bodvarsson barges Pepe - naturally, he collapses and throws up his legs like a jiujitsu player going for an arm bar. There is brief consternation.
Ronaldo runs at Sigurdsson, R - not something we see much of these days - and the defender watches the ball superbly well to fall into a clearing challenge.
Better from Joao Mario, escaping down the left and driving a cross across the face of goal. But Ronaldo was on his heels. Honestly, he was. Swear down.
Gunnarsson gets the better of Vieirinha, who's had better nights, and his dangerous cross is snaffled clear at the near post by Carvalho.
Vieirinha bousts down the left and slaps a brilliant cross to the near post, where Nani Fowler is again on the lurk. But Arnason reads the danger and chucks himself in the road, seeing the danger away.
Portugal haven't really been able to get Joao Mario on the ball in dangerous areas. He tries to resolve this, attempting a one-two with Guerreiro, but is crowded out.
Gomes is everywhere, demanding the ball - not quite Lampard-like in that aspect. That's not a dig, Lampard fanciers, it takes all sorts.
Gudmundsson bodies Gomes and stern looks are exchanged before the referee intervenes; tetch is rising.
Portugal have gathered themselves, but that's about it.
So, what have Portugal got? They were not expecting that; Nostra Damus was not expecting that.
GOAL GOAL GOAL! Portugal 1-1 Iceland (Bjarnason, 51). Well I'll be an expletive! Gudmundsson finds space on the right, curls over an inswinger, and Vieirinha, caught underneath, crumples to the floor. This leaves Bjarnason all alone, and he expertly guides home a volley like it's nothing. It is not nothing, It is very, very far from nothing.
Andre Gomes pushes the ball past Skulason on the outside and chases by on the inside - he's barged to the ground, but the ref is having none of it.
Portugal are swaggering, and when Nani lifts a cross into the box, Ronaldo meets the clearing header on the half-volley with his left foot - imagine he's saying "wahey!" and you'll be able to picture it. It's a decent but not perfect connection, but, and the ball scooshes wide.
The players are out, and we're almost off again.
Half-time engagement: Not sure the sentiment is especially insightful.
Half-time: Portugal 1-0 Iceland. Sigurdsson will rue that missed early chance, but otherwise Portugal have been comfortable and menacing.
Gunnarsson blackens Nani's ankle, and there follows writhing. It's the last action of the first half.
This Portugal midfield will be a mither for any midfield in the competition, and only one midfield in the competition has Ronaldo in front of it.
The Nani goal that separates the teams at half-time.
Apparently Nani's goal was the 600th in European Championship tournament history. A hearty mazal tov to all concerned.
Lovely break from Portugal, going through Gomes and Nani, the latter nashing out to the right-wing and wrapping his foot around an excellent cross. But before Ronaldo can connect, Halldorsson flies into its path and claims very competently indeed.
Portugal look in the mood for more here, but Iceland aren't sitting back and Sigurdsson crosses well to the bear post, looking for Sigthorsson - Carvalho is forced to concede a corner, which comes to nowt. Iceland really haven't done enough with their set-pieces.
It's blurry because he's fast...
Halldorsson has come dressed as a Chippendale.
So far, Andre Gomes of Manchester United looks a better player than Joao Mario of Manchester United.
GOAL! Portugal 1-0 Iceland (Nani 31). Simple as. Andre Gomes, at inside-right, flicks a long pass around the corner for Vieirinha, on the touchline. When the return arrives, he smacks a low cross at the near post, where Nani Greaves lurks; he loses his man and tucks a finish inside that same near post before celebrating with the self-effacement for which he is so widely loved.
Teasing ball in from Mario on the left, coming inside and curling it towards Moutinho at the near post - but it's fractionally high for him.
Pretty sure the point of this photo would elude me were it not for the emoji.
Pepe seeks Ronaldo with a delicious long pass, and the anticipation is as perfect as the execution. But Ronaldo, ahead of his man and staring out the keeper, can't control, and the ball runs away! He is useless!
Pepe and Carvalho are up there with dastardliest centre-back pairings of all-time.
Andre Gomes, at the top-right corner of the box, curves a pleasant cross towards Ronaldo at the back post; he hads over.
Wonderful wondrousness from Ronaldo, pulling to the left and twinkling over the ball inside and out before dragging it outside Skulason, coming back and clipping a perfect cross onto Nani's brow. And Nani's run is good too, between two men, and he gets good contact, but picks out Halldorsson's feet. Good save.
Andre Gomes accidentally rakes studs down Gylfi Sigurdsson's ankle and there's a brief stoppage.
Iceland look pretty chill. Sorry.
Ronaldo, now with game face on.
Carvalho throws himself into a clearance, following through into the thigh of Sigthorsson; he takes it in the spirit it was intended.
Portugal aren't moving the ball or themselves sufficiently swiftly to achieve anything.
Lovely little interchange between Ronaldo and Joao Mario, the latter allowing the ball to pass behind his legs as he kicks them over it. He's fouled, but still manages to waft one out to Vieirinha, who experiences consternation when the whistle awards him a free-kick. He is no happier when it is duly wasted.
A smiling Cristiano Ronaldo.
Gylfi Sigurdsson takes an early shot on the Portuguese goal.
Moutinho finds himself on the ball for the first time and immediately looks for Ronaldo, who immediately looks for goal. But he catches the turf better than the ball and flops to the floor, claiming a free-kick. None is forthcoming.
Danilo bumps Sigurdsson in midfield, presenting Iceland with a free-kick in centrefield. It's humped forward, but far too hard to be of any use.
Turns out that Iceland is square-mile poor and human-deficient. More news as I get it.
Iceland is a small country with a small population. Who knew?
A pleasing little skirmish on the touchline around halfway - Vierinha is on the ball and charged by two Icelandic, so Andre Gomes nashes over to even up the numbers.
Skulason loses possession on the right touchline and Portugal force a corner, which they take short. Eventually, Moutinho curls in towards the penalty spot, where Danilo contorts his body behind it and tries a header - it's deflected just past the post for another corner, which comes to nowt.
Lovely from Sigurdsson, waltzing down the left and away from Vieirinha in the process of cutting inside. Shaping to arc the ball into the far corner, Henry-style, he instead goes for power, Rooney-style inside the near post. "The eyes" were employed, but Rui Patricio was not "done" - he beats clear. What a chance that was!
Ronaldo breaks through the middle and espies twin-striker Nani to his left. But two defenders have moseyed over towards him and crowd him out when the ball arrives. Ronaldo might have been better going alone - and who ever thought they'd type that? These Euros continue to surprise.
Iceland fans in full voice before the game.
Gunnarsson knocks Ronaldo off his feet and follows it up with some exhibition glaring while he reclines on the turf.
Puff-puff, toot-toot, off we go.
45 degree handshakes are exchanged. Why? Why?
That Portugese anthem is like every track on In Rainbows - meandering and insufficiently raucous, before an absolutely barnstorming conclusion.
Loads of kavana from the Icelandics.
Kavanah - Wikipedia, the free encyclopedia
The players are upon us. It's time for some anthems.
"Ronaldo can score all types of goal," teaches Alan Shearer. "Left foot, right foot, headers," he subsequently clarifies.
Looking at Portugal in a little more detail, what a midfield that could be. Joao Mario is such a clever passer, and his ability to find space, both for himself and others, might be the difference against a team likely to sit back. And alongside him, Andre Gomes has something of "the Frank Lampards" - a little bit of everything and the stones to go for goal when others pass sideways.
The BBC studio share a hilarious chuckle about how they don't know much about Iceland. Lucky they're not funded by tens of thousands of taxpayers' money to be experts.
And, while we're here, one from the earlier game: the absolute beauty of football.
As promised, a more current line-up. Isn't it very?
Talking of whom, here's the Mountain aka Hafþór Júlíus Björnsson - pre-emptively recalling one of his most famous sayings.
If you're old: recent evidence gathered by scientists proved it impossible to hear the word "Iceland" without immediately referencing this hero.
At the same time, Iceland in a major championship! Try saying that without covering your big, daft face in a big, daft grin.
There are no two ways about this: this is a gigantic, colossal, monumental opportunity for Portugal: they've been dealt an amenable group; the general opposition is less than terrifying; they have a variety of excellent and exciting young players; Cristiano Ronaldo. Can they make it count?
In lieu of something prettier...
It's long since proved that no one knows anything, but already these Euros have shown that our plight is even worse - and better - than originally feared. Knowing nothing is a neutral state; being wrong almost all the time is entirely different. And beautiful! Oh, us!